What to Expect
Welcome to McIntyre Dental Clinic! We're pleased you're here and look forward to assisting you and your family with the affordable, experienced dental care you deserve. From the moment you enter our practice, we hope you'll be relaxed and comfortable-and we'll do everything we can to make it so.
If you've booked an appointment in advance, you'll receive a new patient welcome packet with helpful patient forms and any relevant pamphlets for you to review before your visit. We'll also call or text to confirm your appointment a few days beforehand.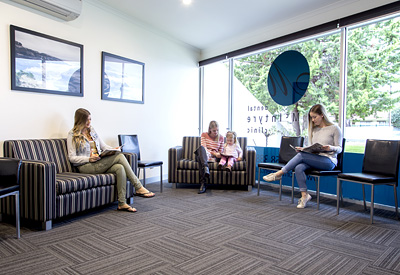 Your First Visit
When you enter, you'll be greeted by our friendly receptionist who will invite you to take a seat in our lounge area. One of our highly trained clinical nurses will then escort you back to see the dentist. We typically take X-rays before prescribing any type of treatment plan so that we can get the best idea of what will be suitable for you.
Your Para Hills dentist will perform an initial examination and then happily discuss any findings and questions with you. We want you to feel as comfortable as possible and encourage you to let us know what we can do to make your visit more pleasant.
If you're interested in continuing with recommended treatment, we'll gladly provide you with an itemised list of costs before you leave. Please bring your health insurance card to your visit so we can claim through HICAPS for you.
Your initial examination and visit should last roughly 30 – 45 minutes.

Your Second Visit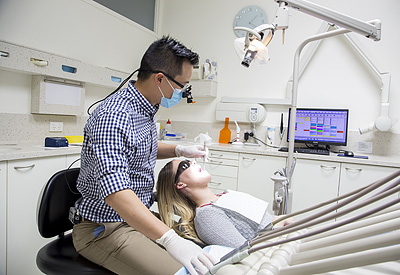 If you'd like to continue with your recommended course of treatment, we'll welcome you back and begin your care by working through your customised treatment plan. For patients who are nervous or anxious, we do offer several options for calming your nerves, including intravenous sedation and laughing gas. We'll always keep our ears open to your concerns as we want your experience to be ideal.
If there's anything we can do to help you, please don't hesitate to ask.
Child Dental Benefits Schedule
Check here to check if your child is eligible for the Child Dental Benefits Schedule.
CHECK ELIGIBILITY

BOOK YOUR APPOINTMENT TODAY
Book an evening or Saturday appointment with our warm, caring Dentists today.
As always, new patients are welcome.
Call us at (08) 8258 3883 or make an appointment enquiry online.
BOOK NOW

McIntyre Dental Clinic | (08) 8258 3883