About McIntyre Dental Clinic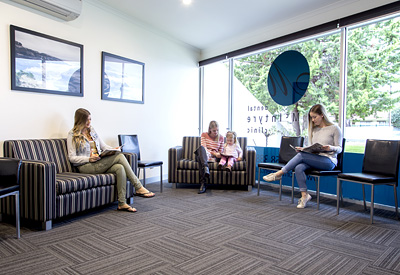 Since 1986, McIntyre Dental Clinic was been serving the Para Hills and surrounding community by providing exemplary dental services for families and patients of all ages. Servicing surrounding suburbs such as Para Hills, Modbury, Mawson Lakes, Golden Grove, Ingle Farm and Salisbury, our practice offers patients state-of-the-art care with the latest products, techniques and technology, including our CEREC machine, ceiling-mounted LCD televisions for viewing during treatment and 3-D X-rays.
Our friendly team of dentists and staff will do all they can to ensure your time with us is relaxing and comfortable, with more than half of them having worked with us for more than ten years. At McIntyre Dental Clinic, our team is like family, and we aim to treat you in the same manner.
Dynamic Family Dental Practice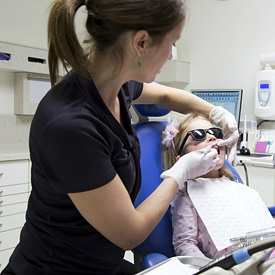 At McIntyre Dental Clinic, we're proud to offer care to all members of your family, throughout all stages of life.
For our younger patients, we have a designated room designed specifically for children with colouring in, a magnetic whiteboard and a garden to help make them as comfortable as possible during their care. We also have a few dedicated oral health therapists specifically for children, so they can aim to see the same person each time they come to us for care.
For both the adults and the children, each of our surgeries are fitted with ceiling mounted LCD tvs for enjoyment during your visit.
Our aim at McIntyre Dental is to be able to provide you with a high level of care throughout all stages of life. Therefore, our team are constantly updating their knowledge base and skill set in order to provide your family with majority of dental services that they may need.
Click here for more information on our range of services.
BOOK YOUR APPOINTMENT TODAY
Book an evening or Saturday appointment with our warm, caring Dentists today.
As always, new patients are welcome.
Call us at (08) 8258 3883 or make an appointment enquiry online.
BOOK NOW

FIND US
McIntyre Dental Clinic is located just off Main North Road in Para Hills West. We have plenty of onsite parking for patients. If you'd like to use public transport to visit our practice, we are reachable via bus. Having trouble finding us? Don't hesitate to contact us today. We look forward to assisting you.

McIntyre Dental Clinic | (08) 8258 3883