Frequently Asked Questions at McIntyre Dental Clinic
We always encourage our patients to ask us whatever questions they may have. Below are a few of the most common questions we hear. If you have additional questions for us, please don't hesitate to give us a call or schedule an appointment.
How often should I get a dental check up/clean with the hygienist?
A regular dental check up/clean with the Hygienist should be done on average every 6-12 months. People with higher risk of dental diseases such as decay and periodontal disease should frequent more often (every 4-6 months), whereas low risk patients can often visit every 12 months.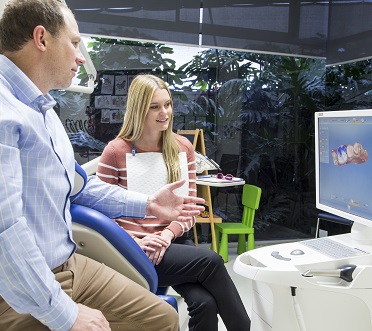 How often should I brush my teeth?
You should brush your teeth twice a day for 2 minutes – once in the morning and once at night, with care taken to be thorough but gentle. The most important time to brush your teeth is just before bed at night.
How often should I floss my teeth?
The gold standard for flossing would be to do it daily, however 2-3 times per week is much better than not flossing at all. If the gums become inflammed due to plaque build up, they may bleed when flossing. This is usually an indicator that you need to be flossing more regularly. Healthy gums should be light pink and firm and should not bleed when flossing.
How often should I change my toothbrush?
Your toothbrush should be changed every 2-3 months. A good way to remember this is to change your toothbrush at the change of each season. I.E. The change from Winter to Spring can prompt you to make the change. Another indicator that it is time to change is if the bristles start to splay.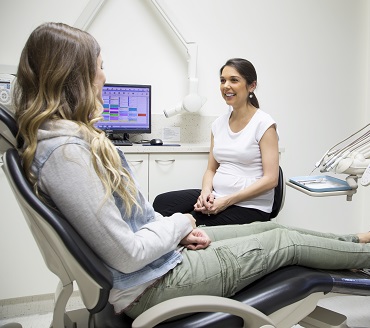 What stiffness toothbrush should I use?
You should only use a soft bristled brush. Medium/hard brushes can often do more damage than good. Brushing your teeth is more about technique than brute force. Be sure to use a soft brush concentrating on being thorough but gentle.
What do I do if I have an emergency?
If you have an emergency, please call the clinic on 8258 3883 to request an appointment. We strive to organise our appointment book with vacancies set only for emergencies, however these spots may fill due to varied demand. We will always endeavour to see to your dental emergencies as soon as possible.
How long does it take to get an appointment?
This time varies from on the day to a couple of weeks away based on the following:
1/ The urgency of the appointment
2/ The availability of the dentist/hygienist due to their demand
3/ Your availability
How much will it cost?
The cost of each dental visit varies depending on what is involved. Our experienced reception team are usually able to verbally estimate a cost over the phone. However, this quote is an estimation only and precise treatment plan costs cannot be quoted without an examination/consultation from one of our dentists to assess your individual needs.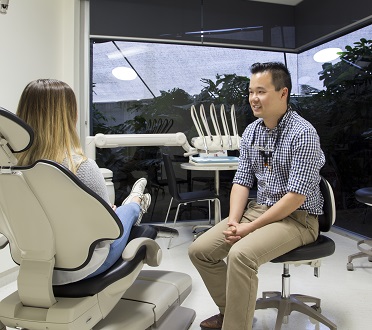 Do you need to use the drill?
Dental drills are commonly used during most procedures. Dental drills continue to improve as time goes on to create a more efficient and comfortable experience for the patient. At McIntyre Dental, we prioritise updating our equipment to be able to deliver the best possible level of care. If the noise of the drill concerns you, feel free to bring music + headphones to your appointment to help to lessen the noise and distract you.
How safe are dental x-rays?
At McIntyre Dental, our x-rays are all digital which reduces the radiation exposure by as much as 80% when compared to conventional dental radiography. You will be exposed to more background radiation in Australia in one week (approx. 38 uSv), than you would in one panoramic OPG x-ray (approx. 11uSv).
The benefits of dental x-rays include diagnosing small areas of decay between the teeth and under existing fillings – these are areas that we cannot see otherwise. X-rays also show us supporting jaw bone levels and any infection below the gum level and in the bone.
What is available to help me cope with dental anxiety?
McIntyre Dental are equipped with a variety of sedation options to suit your individual needs.
BOOK YOUR APPOINTMENT TODAY
Book an evening or Saturday appointment with our warm, caring Dentists today.
As always, new patients are welcome.
Call us at (08) 8258 3883 or make an appointment enquiry online.
BOOK NOW

McIntyre Dental Clinic | (08) 8258 3883