CEREC Porcelain Fillings in Para Hills
Single Visit Porcelain Fillings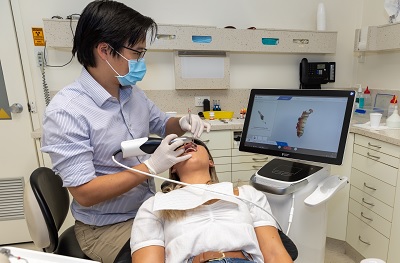 At McIntyre Dental Clinic, our Para Hills dentists and entire team care deeply about your oral health. Due to toxicity issues, poor aesthetics and the propagation of cracks in teeth, we are an amalgam-free practice and proud to offer CEREC single visit porcelain fillings to our patients.The second ever CEREC to South Australia was installed at McIntyre Dental Clinic back in 1991.
What is CEREC?
For moderately-severely fractured or restored teeth that would have otherwise be crowned, CEREC restorations have provided a smooth, strong, long-lasting and more conservative option.
When a tooth is prepared for a restoration (decay and old restorations removed) a picture is then taken with the mobile computer CEREC 3D camera, the restoration is designed and milled from a porcelain block prior to cementation resulting in a strong porcelain restoration which is extremely fracture resistant as well as resistant to de-bonding.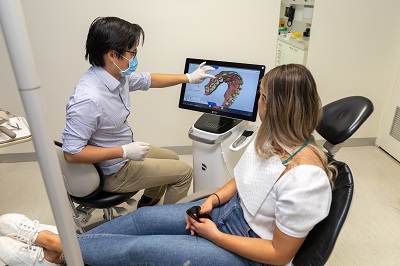 Stronger than resin restorations, these are indicated in back teeth under heavy load whereby there is enough tooth structure remaining for bonding. Previously, less accurate plaster impressions would be sent to a lab in which the inlay would take approximately two weeks to be fabricated before cementation.
With CEREC, the inlay, onlay or crown impression is taken digitally and designed on the spot so everything is completed in a single visit, without the need of a temporary filling or the multiple need for local anaesthetic.
Find Out If CEREC Is Right For You
Perfect for those with little time for multiple dental visits or anxious patients looking to complete the treatment as quick as possible, we're ready to help you restore your smile. Contact our practice today to begin your journey.
McIntyre Dental Clinic | CEREC Porcelain Fillings Para Hills | (08) 8258 3883